BladeHQ just released their exclusive Micarta Feldspar. You can pick it up for $52.95 with free shipping on orders over $99.
This Blade HQ Exclusive Feldspar model sports USA-sourced green canvas micarta handles with nested liners and brass accents. The 3.5″ D2 steel blade is satin finished.
The CJRB Feldspar is a rising star in the EDC knife world. It's got a simple and aesthetically pleasing design with stellar ergonomics and a non-threatening appearance. The blade has a utilitarian drop point and a very precise tip. It has a reversible deep carry pocket clip, so it works great for lefties or righties. One of the best features of this knife is the super smooth and addictive thumb stud action.
Features:
D2 blade snaps open reliable and smoothly with the thumb stud action.
Smooth handle is shaped to provide maximum grip and minimal pocket wear.
Reversible deep carry pocket clip and lanyard hole.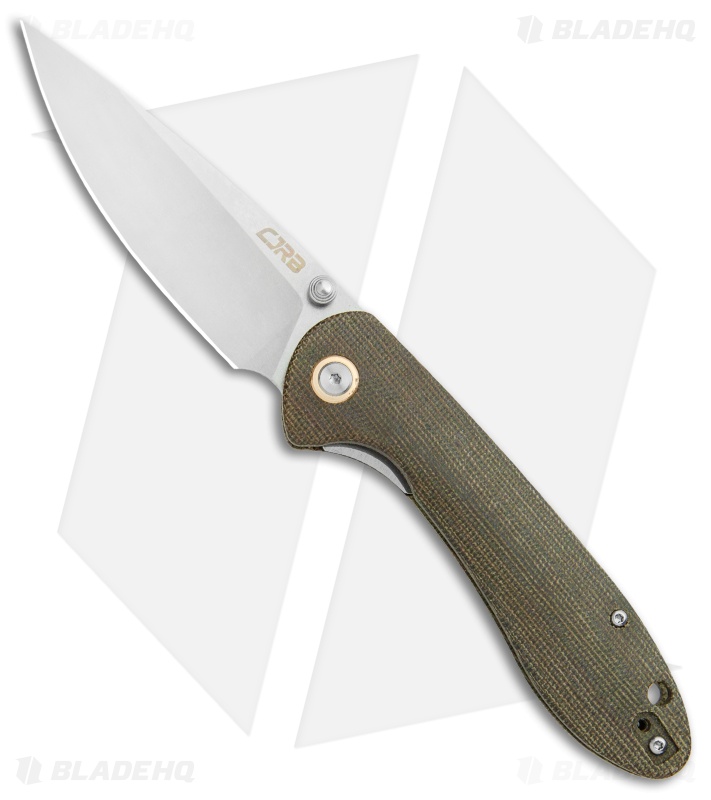 Disclosure: We are a participant in the Amazon Services LLC Associates Program, an affiliate advertising program designed to provide a means for us to earn fees by linking to Amazon.com and affiliated sites. All affiliate links earn me credit or a commission. it won't cost you any extra but will help me.